A few words about myself:





My name is Gabriele(a) (Karin*) W. Brewer; I was born in Germany and raised by a woman named Mary who was considered to be the "witch" of our little village. Although she did not teach me magic, she taught me respect for all life! I learnt how to communicate with nature and that it is alright to hug a tree. I still hear her saying: "My golden treasure, it is not so important what others might think of you, but it is most important, what YOU think of yourself!"
With this in my mind I did not develop into what one would consider a good girl, but I became a "fighter". A fighter for my beliefs, whether they were understood by others or even by myself. I learnt that everything happens for a reason and I learnt to trust that little "string" in me that was vibrating , and when it did, I knew I was on the right way!

One day, as I held a Tarot Deck in my hands, this little "string" of mine was vibrating and as I played with it, something inside reminded me of Marie's teachings. Something inside was responding and talking to me....it was easy for me to open up to the messages.
And when the book: "Names, the Outspoken Secret" from Angelika Hoefler (Numerology) found me, I knew then, why I always did everything in "numbers'. Not that I was exactly a math pro, on the contrary, but it was perfectly clear to me, that numbers could hold a secret, that numbers could be a code for so much more: meaning and depth about ourselves.
The "string" was vibrating and resonating....
I started doing "readings" for myself, family and friends and very soon all kind of people throughout Europe, the Mainland and now here on Big Island, Hawaii requested readings.
It has been my life's calling for the last 30 years.....

* My name-story - a perfect example for - everything happens for a reason - : My "real" given name is Gabriele(a) but my "official" name is Karin. I came to know this - and so did my parents and everybody else - when I first applied for my ID. It was an 'error' in my birth certificate....but, since everything happens for a reason, so did my "name-story"

NUMEROLOGY revealed to me why.....

My BELIEFS:

I have come to learn, that our beliefs, our thoughts our words and deeds are "power tools" we can use to form our lives with - our daily experiences on every level.

I have come to learn that I am a Co-Creator, a Co-Creator of my life and, that everything that happens to me, not only happens for a reason but happens, because I wanted it to happen! I gave the permission for it to happen!

I believe, that my main "job" here on earth is to be happy! Is to love, is to create the most beautiful, exciting life-experience possible and is to know that everything IS possible!

Below you'll find another passion of mine: Hale Pomaika'i







---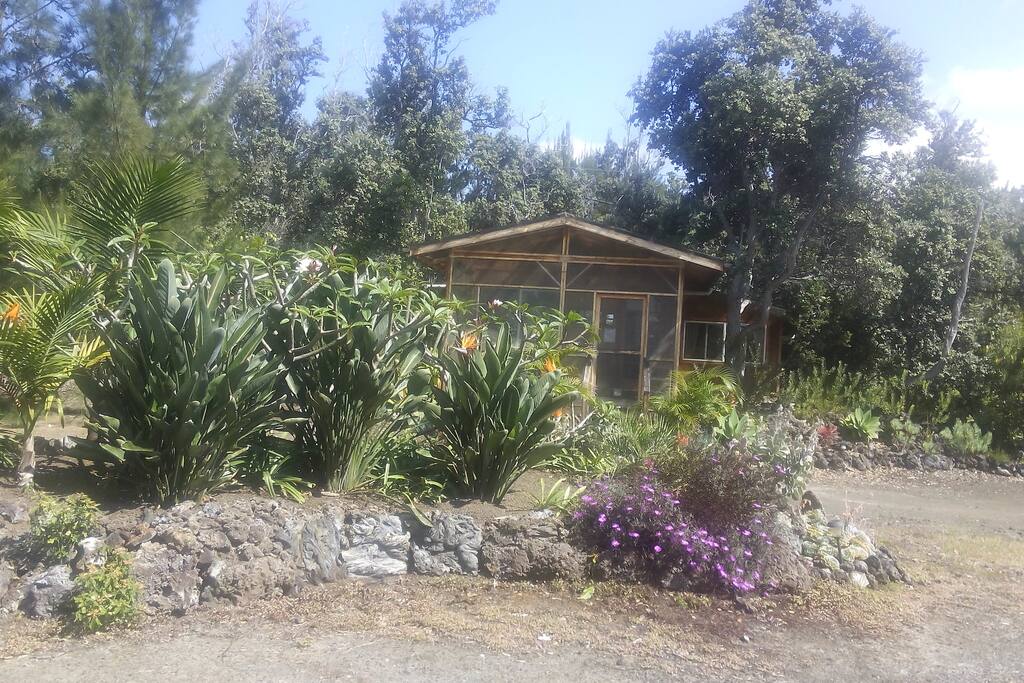 Hale Pomaika'i - a Romantic Getaway
Ocean View, HI, United States
Romantic getaway, 1 bedroom cottage in magical settings at the foot of Mauna Loa, 3200 feet above sea level ideal for Honeymoon or other romantic occasions.... The cottage is fully furnished, livin...